Fulbright - Passing the Torch 2012 - 2013
The Fulbright – Passing the Torch Scholarship and Internship Program (i.e. Fulbright-PT) is a project from VietSeeds Foundation that was sponsored by the U.S Department of State.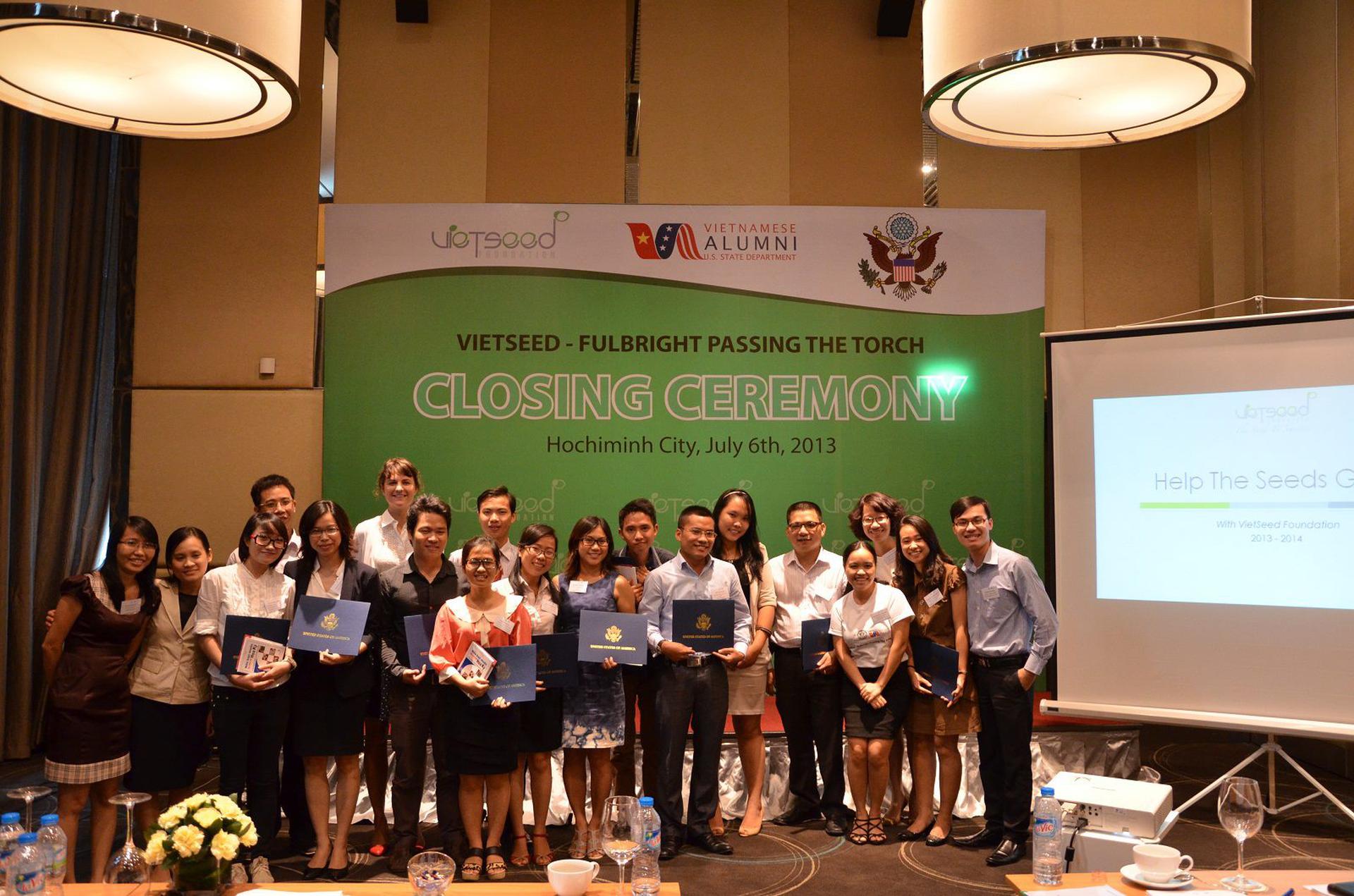 This project is designed to help to promise yet disadvantaged university students gain valuable professional experience and build strong relationships with high-achieving professionals and other like-minded, aspiring future leaders.

The Internship offers unique opportunities for our students to grow personally and professionally, get hands-on experience in an Internship project at a professional organization, and join a network of VietSeed, Fulbright, and U.S. Embassy professionals who strive to make an impact.