Corporate Social Responsibility (CSR) programs can work with us to give back to the community while making a difference in a young person's life. The impact will have a multiplier effect and will be long-lasting, as many of our graduates end up in leadership positions in their respective circles.
A harmonious alignment between the Corporate Sponsor and Society, via an organization that promotes the restoration of social justice, and possesses solid values: Integrity, Empowerment, Community, Growth, and Impact.
VietSeeds is organized along several sub-groupings consisting of students, mentors, donors, and volunteers, in order to build deeper, nurturing relationships over a long period of time. Corporate Sponsors supporting our mission can build up their corporate image and reputation within these sub-groups. For example, we will include your logo and products at our events and/or in our PR campaigns. In addition to PR benefits, Corporate Sponsors will become familiar with our students, and thus gain an advantage when recruiting for talent in the future.
The Scholarship can be named after the Corporate Sponsors donating a certain amount.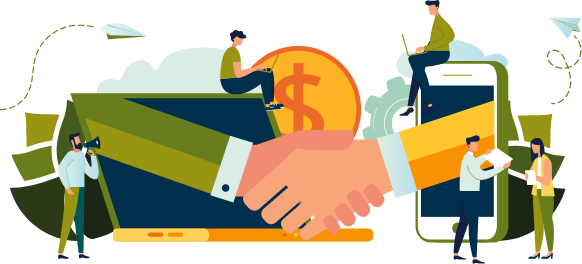 Why join us as VietSeeds

Corporate Sponsor?
An organization which believes that education and knowledge have the power to change lives in the most sustainable way, one at a time.
A fair and stringent selection process that ensures only well-deserving candidates are chosen.
A comprehensive 3-pillar program (sponsoring-training-mentoring) that goes beyond just financing, to enable our scholars to maximize their potential.
A program with proven results, with students achieving superior academic results and higher-than-average income upon graduation.
A culture of other-centeredness, to ensure that together we are building a kinder, gentler society.
A passionate team that truly cares for the well-being and growth of our scholars.
A complete financial transparency in reporting.